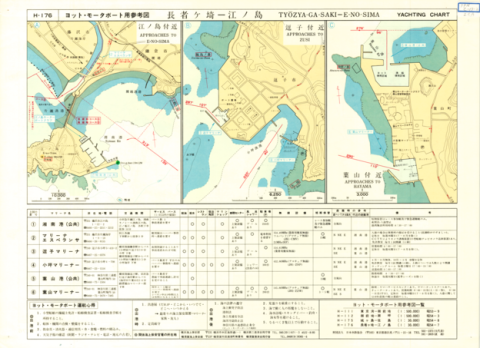 Yachting Charts - Coastal Sailing Series H-176 Tyozya-ga-Saki - E-no-Sima 1:30,000 - Back
Creator
Japan Hydrographic Association
Publisher
Japan Hydrographic Association
Description
コレクション: 国際地図・地理展(1980年・東京)
Reference number: JPN C-13-2
Explanation of the object (A): Both sides of the charts are waterproofed with special coating, on which pencilling can be made repeatedly. On reverse side, a large scale plan of every Yacht Harbour is shown, and guiding for yachtmen in each marine base is shown in tabular form.
Name of editor (b): Japan
Name of supervisor (c) : Japan
Name of printer (e): Fuji Seihan-Insatsu K.K.
Name of printer (e): Japan Hydrographic Association
Name of printer (e): JPY 1,000
関連資料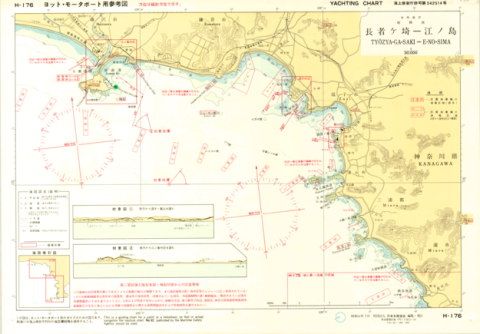 Japan Hydrographic Association
Digital Map Collection [Center for Spacial Information Science] | Center for Spacial Information Science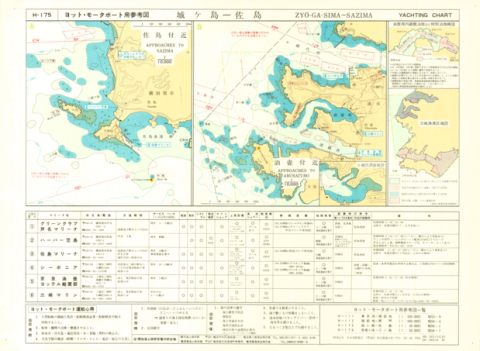 Japan Hydrographic Association
Digital Map Collection [Center for Spacial Information Science] | Center for Spacial Information Science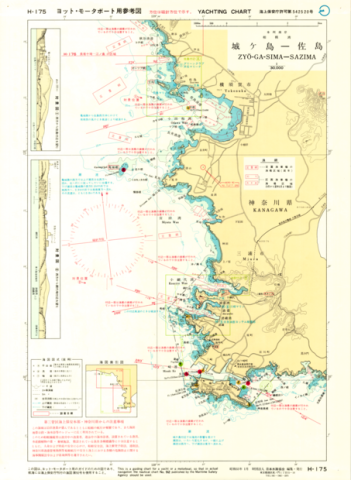 Japan Hydrographic Association
Digital Map Collection [Center for Spacial Information Science] | Center for Spacial Information Science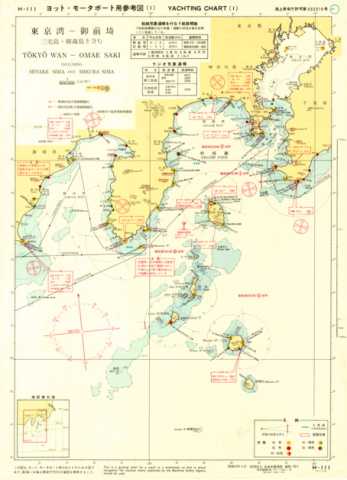 Japan Hydrographic Association
Digital Map Collection [Center for Spacial Information Science] | Center for Spacial Information Science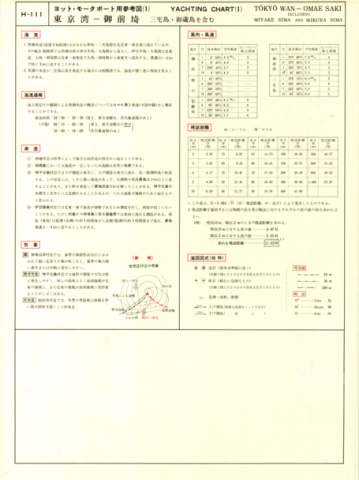 Japan Hydrographic Association
Digital Map Collection [Center for Spacial Information Science] | Center for Spacial Information Science